Ole Ole Water Pond & Deco
30, Jalan Bayu 1/1, Taman Nusa Bayu, 79250 Nusajaya, Johor, Malaysia.
M'sia Hotline :
+6019-770 8877
Business Hours :
Opening Hours :
1pm - 6pm (Mon - Sat)
Call For Appointment
P17XS.Water Ponds Malaysia.Kolam Ikan.Hiasan.Johor.Fengshui.Garden.Koi fish.Landscape.风水池.园艺.鱼池
Water Ponds --- P17 ---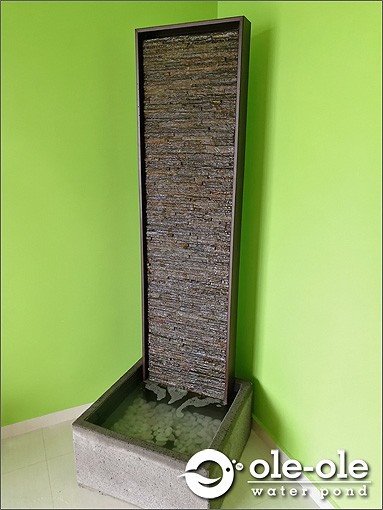 Model of Water Ponds :

P17XS





- Pond Size

60cm

(L) x 60cm (W) x 30cm (H)


- Hand carved
- Extra Water Proof Protection
- Solid concrete pond

( not fibre tank )


- 6 months waranty

( not inclusive of accessories )


- Includes Water Pump, Energy Saving & Durable
- Modernization Fengshui Water Pond ( Suits For Fish
Keeping )
- Can be Shifted Anytime, Co-ordinate with Different
Point of Fengshui Layout
- Free pebble stones in pond
- Free delivery & installation

( only limited to JB area )





Ole Ole Water Pond not only specialize for fengshui layout, yet




can be a decoration for interior design & commercial used. It




creates interest and bring out the nature and refreshing serenity




to inspire and live up the dull and boring life.